Green Lake: Reflections from the Surface of China
Random Footnotes
This is, and no doubt always will be, a work in progress, one such because of the additions and changes for the website. The idea is not to document authorities for every statement in the book, but rather to illuminate or expand upon, randomly, various items therein. It will grow episodically and unpredictably, but perhaps interestingly. Readers are encouraged to Contact Us with suggestions/information of their own we might be able to include here.

1/ Around the Lake
Auguste François: Magnificently moustached French consul in China 1896-1904, including years in Kunming. One gets the impression swagger was his best friend. Trained as a lawyer, he worked first for France's Ministry of Internal Affairs, then External Affairs, which took him to China. While in Kunming he obtained a concession from the government which resulted in France building a rail line from Vietnam to Kunming. He was also an explorer and photographer, even taking videos at one point. One source says: "His photography is the earliest, largest and most extensive and complete collection of photographs documenting Chinese society at the end of the Qing Dynasty." Another source says Auguste was the originator of the selfie. A society dedicated to him was formed in 1990: Auguste.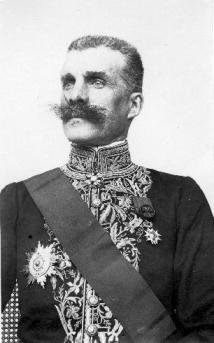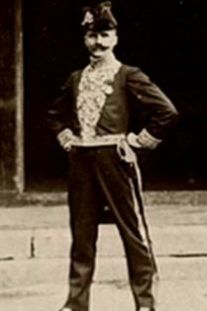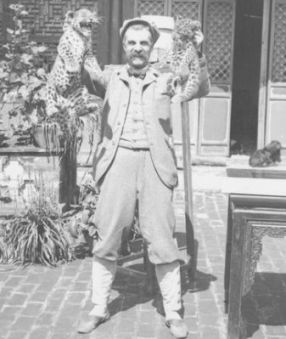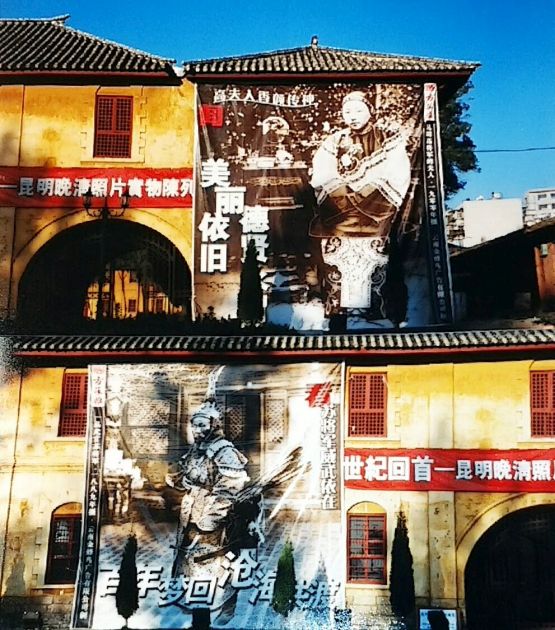 qigong:". . . coordinated body posture and movement, breathing, and meditation used for the purposes of health, spirituality, and martial arts training. With roots in Chinese medicine, philosophy, and martial arts, qigong is traditionally viewed as a practice to cultivate and balance qi (chi), translated as 'life energy'."

tai chi:Originally a martial art specializing in defensive moves, it is now more often practiced with hopes of health benefits and greater longevity. Some forms specially emphasize practicing tai chi with slow movements. The five classic styles are named after the families that originated them: Chen (the oldest), Yang, Wu Hao, Wu, and Sun.

joggers:What a change a decade and a half can make! Now that we are firmly and well and truly into the 21st century, the lake is surrounded day and night by joggers doing their lap or laps around the lake (a little over a mile around).

2/ Through Chinese Eyes
Commissoner Lin, now Lin Zexu, was born in 1785 in what is now Fuzhou, the capital of Fujian province on China's SE coast, directly opposite Taiwan. The second son of a Qing Dynasty official, he was what is sometimes called a "gifted child," one who passed the imperial examinations at a relatively early age. He favored keeping the doors to China shut to foreign powers, but he was unusual in wanting to acquire knowledge of the outside world, including in the form of gathering material for a world atlas.
This learning about foreigners continued when he was banished to the Ili-Kazakh region of remote Xinjiang province, largest and furthest west of China's provinces. He spent time observing Muslim culture. One observation was that these people were not idol worshipers but bowed and prayed to tombs decorated with poles that had hair from the tails of cows and horses attached to them (a tugh or tug). He was also interested in Kazakh stories, including one about a spirit of the lake in the form of a green goat whose appearance is a harbinger of hail or rain.
When he was rehabilitated, first as Governor-General of Shaanxi-Gansu, then as G-G of Yunnan-Guizhou, it was the beginning of a comeback which has carried on ever since, one which includes portrayal in his home country as a genuine national hero (including portrayal in three movies) and even, outside China, includes a statue in NYC's Chinatown. Even the British came to recognize his qualities. The sinologist Herbert Giles (1845-1935), second half of the famous Wade-Giles system for the Romanization of the Chinese language, said of him: "He was a fine scholar, a just and merciful official and a true patriot."


Arthur Waley: A book was published in 1972, Madly Singing in the Mountains: An Appreciation & Anthology of Arthur Waley, which all reviewers on Amazon rate as five stars. One review says: "You probably won't ever really understand how remarkable this book is unless it is raining right now and you are late to work and you take off your shoes and you start walking until you are ready to read it. There is nothing like it in all the world. But for most people, you're probably better off just going to work. With an umbrella."
3/ Transformations
Wen Yiduo. Other than the statue of him on the grounds of Yunnan Normal University, there was little to commemorate him when we first came to Kunming. Some months later we were surprised to find that a walkway behind our apartment complex had a painting of him on a wall at the entrance to a newish primary school. Across from that was a small monument of stone tablets inscribed with information about his life.]
And death -- for this was the exact spot where he was assassinated, at the entrance to his home which is where the primary school now is. About a dozen years after our discovery, the government transformed the walls of the other half of the walkway, the part that leads down to the lake, into a larger memorial to him, installing photographs of him and exerpts from his writings and poetry. But for some reason the original painting of him by the school was tiled over.
Wen was born in 1899 in Hubei province, in central China. The Qing dynasty fell when he was twelve. He graduated from Tsinghua University, and then in 1922 traveled to Chicago to study fine arts and literature at the Art Institute. There he published his first poetry collection, described by one source as "a combination of anti-feudalism, patriotism and aestheticism."
He had married Gao Zhen before leaving for Chicago; his wife gave birth to a daughter, who died while he was abroad. He taught Chinese classical literature and poetry at several universities, ending up at Tsinghua, on his return, and with the rest of the faculty fled the Japanese invasion in 1937, first to Changsha, capital of Hunan province, then, largely on foot, to Kunming. "National Southwestern Associated University" was created in Kunming for scholars from Tsinghua, Peking University, and Nankai University.
His writings increasingly focused on social criticism, though in 1943 an essay he wrote promoted new poetic forms. In 1944 he supported the China Democratic League, neither nationalist nor communist, but progressive and independent. He also wrote essays criticizing the corruption he saw among the Nationalists. One source says: "he didn't disagree with their politics, just their graft." But agents of the Nationalists assassinated him in July 1946, just after eulogizing his friend Li Gongpu, who had been assassinated.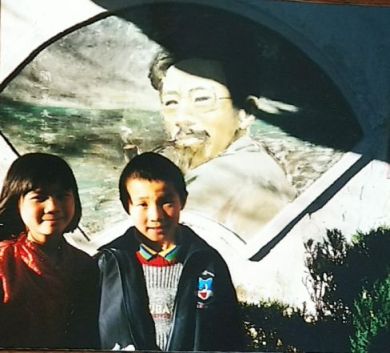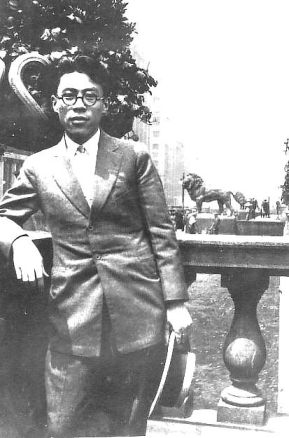 Images 1
These are all images from the immediate Green Lake area or not far therefrom, dating from the early years there. The neon sign is long gone, as are the kite flyers. The trees are still painted white; there are still plenty of dancers at various places around the lake.

4/ Three Explorers
As mentioned in the text, John Fairbank married Wilma Cannon, daughter of Harvard's famous professor of physiology, William Bradford Cannon (who invented the idea of the "fight or flight response"). Wilma became a historian of Chinese art. After John died, Wilma wrote and published a terrific book of her own: Liang and Lin: Partners in Exploring China's Architectural Past (1994) about a Western-educated Chinese couple they met from their earliest days in China and with whom they maintained a lifelong friendship. Lin Huiyin was China's first female architect, one who went to the University of Pennsylvania to study architecture, but who was denied the opportunity because she was a woman. She majored in Fine Arts instead. Later, at Yale, she studied stage design and took courses in architecture. Wilma describes her as "extraordinarily pretty and vivacious." She also wrote poetry in free verse, novels, and essays for various publications. She endured the Japanese invasion, residing for a time in Kunming, and the Maoist revolution. Had Puccini lived longer, he would have found her life a perfect plot for one of his operas, including the tragic finale: she died of tuberculosis in 1950, age 50. Her niece is the famous artist, Maya Lin. Lin Huiyin's husband, Liang Sicheng, was China's foremost architectural historian and preservationist; she had known him since childhood. In Philadelphia, being male, he was able to major in architecture. His own life had significant elements of tragedy, not only the death of his lovely, passionate wife but also because he suffered through the Cultural Revolution. Wilma recounts this all, and much more, and recounts it with feeling and insight, in a book that is a classic of the relationships between East and West.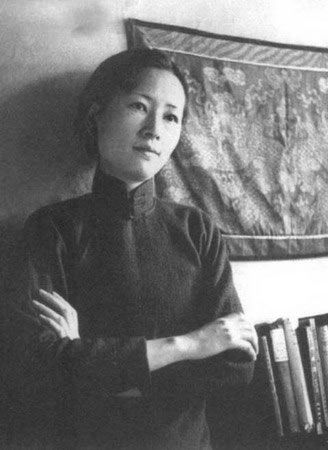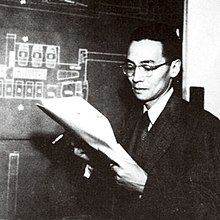 5/ Three Types of Trip, and Trifles
Hoopoe. The connections with Aristophanes and others are as follows: Aristophanes (c. 446- c. 386 BC) -- his comedy, The Birds, features the king Tereus who has metamorphosed into a hoopoe and is now king of the birds. Napoleon -- the island in the south Atlantic to which he was exiled, Saint Helena, was once home to a now extinct species of hoopoe. The Pharoahs -- considered sacred in Ancient Egypt and considered "as a symbolic code to indicate the child was the heir and successor of his father." The Torah -- considered "detestable" and not kosher. The Quran, the Bible, and the multitudinous, complicated tales of Solomon and the Queen of Sheba -- the hoopoe is part messenger, part spy. Moses -- Islamic literature states that a hoopoe enabled Moses and his followers to defeat Og in the battle that followed their crossing of the Red Sea. Ovid -- his play, Metamorphoses provides the grisly circumstances under which Tereus was transformed into a hoopoe. Emperor Gaozong -- his mausoleum complex contains a painting of three women with a hoopoe. Zhao Mengfu -- he produced a famous painting of a hoopoe.


6/ Great Wall


Images 2
Again, these are images from the immediate Green Lake area, with a couple of exceptions. The bridge is from Lijiang; the old building from Dali. The rice paddy is from the agricultural fields that surround the Old City of Dali. The Teabucks failed to prosper. The boy is a magician, practicing before he goes on stage as a streetcorner attraction for the mobile phone stores there. The traditional musicians from surrounding villages who gathered to play in the center of Green Lake, something mentioned in Theroux's book, have more or less been displaced by recorded music danced to by large groups of people.

7/ Eyes on China


8/ Two Warriors


9/ Clashes, Cars, Chengdu, City Ecological


Images 3
The nanocapitalists are gone; they had been banished on previous occasions but always somehow came back. This time it looks like for good, though. The bottom half contains images from and around Dali. The little girl in the first row of the bottom half is a member of the Bai ethnic minority, at an annual festival.

10/ Kinds of Time


11/ Volatility


12/ Teddy


Images 4
The top half contains images from the festival celebrating the opening of Midu's renovated park with its new library, museum and cultural center, an event described in chapter 15. The bottom half is an extremely variegated selection. The painting, now gone, is of Wen Yiduo. The man in uniform is Long Yun, long Yunnan's warlord.

13/ Nanocapitalism


14/ Joe Alsop


15/ Bo

Images 5
The top two rows contain two images from Kunming, the street overpass and the blind football. The bottom two rows contain images from Jianshui, directly to Kunming's south and a little over a half day's drive. The remaining images are from a journey outside of Midu and another to see the monkeys. The child with the sidewalk calligraphy is in Dali.

16/ JPD & Sledge

17/ More Bo

18/ Belden and the Revolution

Images 6
With the exception of the historical images, these images are all from the Green Lake area. Another exception is the image of the girls in green, which is from Midu.

19/ Ceremony, Ice, Mangoes, Monkeys

Bonus images
1. One morning round GL. 2. Food. 3. Mekong & Baoshan. 4. Shaxi & Xiaoshuijing. 5. Zhu De & Flying Tigers. 6. GL misc. 7. Food2. 8. Lijiang. 9. Agriculture. 10. Erhai cleanse. 11. Dali town. 12. Signs. 13. Teenies 14. Animals 15. Masks 16. Misc. 17. Kids 18. Kids2 20. China (Except for the first, these are only available in the ebook).